Duck Restaurant Owners Pressure Government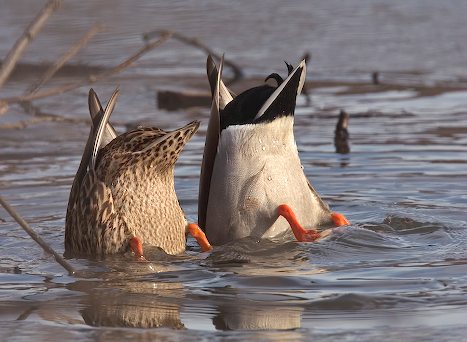 The Duck Restauranteurs Association of Korea is busy lobbying government officials to create a "Duck Enjoyment Zone" along the reborn Cheongyecheon River. Apparently, the stream, rebuilt after decades being buried under concrete, has atracted hundreds of waterfowl to its newly pristine banks.
The group, named "UriOriLoveLove" (ourduckslovelove), claims that the stream would be a perfect location for a new specialized food zone. According to 35 year-old Mr. Lee Bum-Joon, owner of "Donald's Luck" in Incheon.."We, the UriOriLoveLove organization, feel that the government must allow us to open numerous Duck-restaurants along the stream. Where else can young Koreans get the true Korean experience of chewing on delicious duck meat, while simultaneously observing ducks in real life?"
Some middle-school aged children of the protestors were heard to be chanting "fuckducks..fuckducks...fuckducks" until they were quieted by a 23 year-old Canadian female English teacher who lives in the area.
"I have no problem with opening some duck restaurants along the stream. After all, Koreans really know how to cook up a duck. It's just that I think the kids shouldn't practice their rhyming skills in such a politically-charged environment," explained Jane Harrison of Kamloops, British Columbia.

Posted by theyangpa at 8:46 PM WST
Updated: Sunday, 9 December 2007 9:49 PM WST